For more than twenty years, Chef Flo cooked meals the way she had learned in her native France. They were heavy on meats, eggs, and dairy, rich with butter and creamy sauces.

Flo shifted her paradigm when she began to see how certain foods had a positive effect on the health of her autistic daughter, and on Flo herself.
​
Chef Flo began to create her own food pyramid based on three principles: vegan ingredients, gluten-free recipes, and alkaline pH balance.
​
Flo's menus evolved when she began to use plant-based hypoallergenic foods such as sprouted grains, nuts, plant-based proteins, fresh greens, and produce from local farms. She became determined to use her knowledge of plant-based cuisine to help others receive the dietary components needed to achieve optimum health through food.
​
​
foodflo-Beet-Hummus
foodflo-broccoli-almondine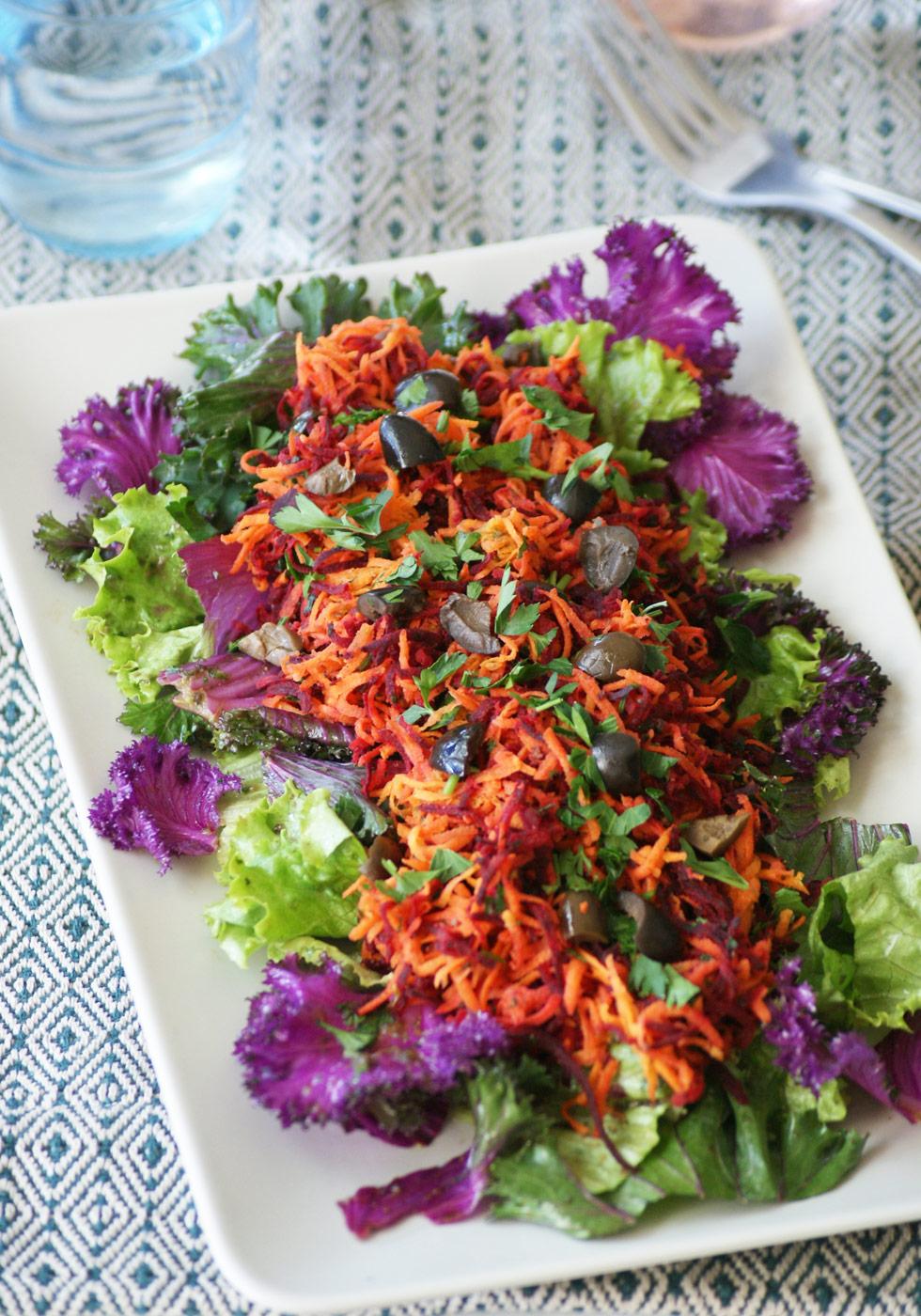 Foodflo-Moroccan-Beet-Carrot-Salad
foodflo-veggie-pattie-beats-plate
foodflo-chinese_broccili-tomato-veggie-plate
Foodflo-Hazelnut-Truffles
foodflo-raspberry-clafoutis
Foodflo-Almond-Chia-Smoothie
Flo's journey of "health through food" balances her company's values of fresh and raw food nutrition with social and environmental consciousness: an awareness of how what we eat affects the earth and all animals that live on it. Purchasing seasonal and local produce, Flo is able to provide the best quality products that reduce the carbon footprint while being cost-efficient and cooked with the intention of good health.
​
"I started making small changes, the slightest switches; those changes became strong habits. I made it my ambition to locate recipes consisting of healthy, wholesome foods. I seek strength, health, and longevity and want the same for my clients."
​
In addition to her work as a private chef, Flo continues to cater small-to-large scale events and teaches classes privately, online and at Surfas in Culver City. Her celebrity clientele includes Billy Crystal, Ted Turner, Larry King, Larry David, Marisa Tomei, and David Geffen.

Flo has been cooking since she was six years old and was previously chef's assistant to the lauded Chef Rick Rogers.
​
​
FoodFlo's mission is to make you happier and healthier, one bite at a time. We give you easy access to affordable, real, unprocessed, delicious foods marinated with love and the intention of optimum health.

With the rise of industrial food production, we human beings have become disconnected from the sources of our food, no longer able to register the rhythms, harmony, and energies that foods convey.

We truly believe that the energetic quality of food affects us profoundly; therefore, we are mindful about creating recipes that energize, ground, calm and uplift. Sourcing the best ingredients with the highest nutritional value and being knowledgeable in food combining principles allows us to provide you the most nourishing meals possible.

At FoodFlo, our goal is to revitalize your connection to food by providing delicious cuisine that nourishes your mind, your body and your soul.